I go Gaga for the Grammy's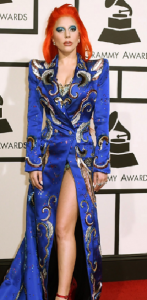 You've got to love the Grammy's or basically any occasion which puts a room full of "artists" together. Technology and effects that are mind boggling and then there's always someone that says something wrong or the sound fails or in this instance Adele being a tiny bit out of tune ( As she said herself s$%^ happens )
My favourite moments were many, but namely Lady Gaga's tribute to David Bowie.
Come on the lady is a genius if a little on the zany side. Some people in advance of the Grammy's were questioning whether this was going to be homage to the man or an insult. Given the viewership (24.9 million lowest since 2009) you could be certain lady Gagas performance introduced people to Bowie and that can't be a bad thing can it? She is also a massive fan and who better to pay tribute.
Now getting on to the meat of the show if you will we must speak about the outfits.
Say what you like about Lady Gaga she is never boring. The colour was a perfect choice for the hair colour and I design was in line with the tribute she paid to the recently deceased David Bowie.  Designed by Marc Jacobs one of my favourite designers and it just shows how sensitive he is to an artist's taste, as this is truly a one of a kind Lady Gaga ensemble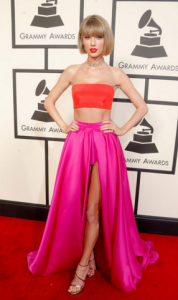 People raved about Taylor Swift, the colour was great, the outfit showed off her figure to a T- but really it was a bit samey wasn't it? She wowed for me last year in Eli Saab teal Gown which showed off her legs (again) and a clash of colour with the purple shoes but this year it was a heightened version of it. Her bob looked awesome and the whole outfit was well put together but it wasn't my favourite not by a long shot.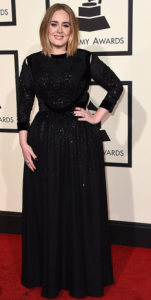 Adele – Wow! The Givenchy gown showed off her fabulous waist and it was sparkly! I would have preferred to have seen something a little more tapered but I realise I am asking a lot. A lot of stars that don't have a tiny figure push the boundaries a little bit so I'm hoping we see a change .
Remember in 2013 when she did this?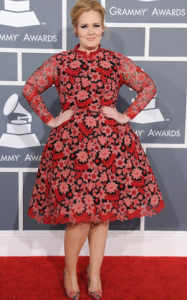 Selena Gomez sparkled in Calvin Klein the dress showed off her curves but not in an over the top way and the colour looked amazing on her skin.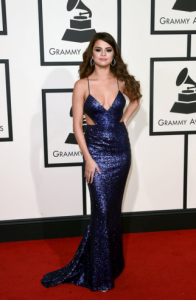 Now not forgetting the boys you must give this guy a round of applause for this custom made number but it's not about the suit it's about the shoes.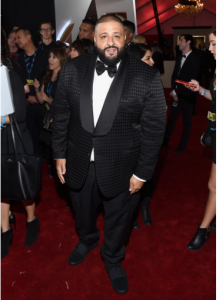 Yes they are sneakers with his tux?!  Kanye collaborated on the design with Adidas so this makes it ok, ok??!
Moving on to this Vivienne Westwood number with her corset signature style , the colour looks stunning on Lianne La Havas oh we will be seeing a lot more of this gal!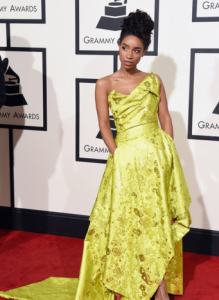 Horray Chrissy, an ambasador for pregnant ladies around the globe, and in white! Positiviely gorgeous. Wearing Yousef Al-Jasmi with Stuart Weitzman shoes, Lorraine Schwartz jewels, and an Amanda Pearl clutch.
Last but not least and one of my favourites – Florence Welch wearing Gucci how pretty!